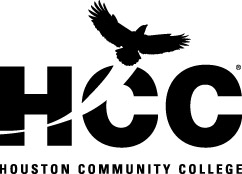 Enrollment Information
Claims/Customer Information
Toll Free
1-855-844-3019
Fax
1-855-858-2064
Customer Service
1-877-480-4161
View All
Covid-19 Updates
Effective immediately

, 

Aetna members will have access to the following resources:
Aetna will waive co-pays for all diagnostic testing related to COVID-19. This policy will cover the test kit for patients who meet CDC guidelines for testing, which can be done in any approved laboratory location. Aetna will waive the member costs associated with diagnostic testing at any authorized location.
For the next 90 days, Aetna will offer zero co-pay telemedicine visits for any reason. Aetna members should use telemedicine as their first line of defense in order to limit potential exposure in physician offices. Cost-sharing will be waived for all video visits through the CVS MinuteClinic app, Aetna-covered Teladoc offerings and in-network providers delivering synchronous virtual care (live video-conferencing).
In addition, beginning immediately:
CVS Pharmacy will waive charges for home delivery of prescription medications. With the Centers for Disease Control and Prevention encouraging people at higher risk for COVID-19 complications to stay at home as much as possible, this is a convenient option to avoid coming to the pharmacy for refills or new prescriptions.
Aetna will now offer 90-day maintenance medication prescriptions for Commercial and Medicare members and is working with state governments to make the same option available to Medicaid members where allowable.
In addition, Aetna will waive early refill limits on 30-day prescription maintenance medications for all members with pharmacy benefits administered through CVS Caremark